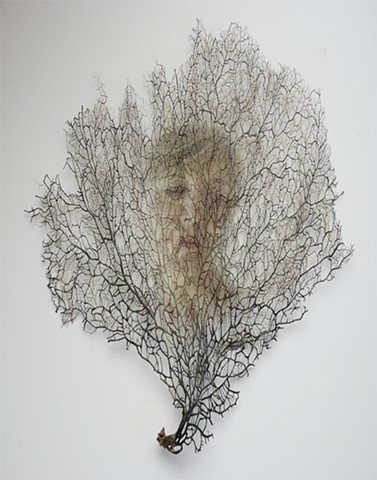 About the Artist
Carole Harmel is a fine art photographer residing in Chicago. She holds an MFA from the School of the Art Institute of Chicago, and a PH.D from Northwestern University in film studies. She has taught film and photography at the Harry S. Truman College since 1972 where she was Chairperson of the Art Department from 1992-2005. She has written about photography for publications such as Exposure, The New Art Examiner and Afterimage.
She was a founding member of Artemisia Gallery, a womens' cooperative gallery in Chicago from 1973-1976.
Her imagery ranges broadly, from nudes to portraits to still lives. Underlying all her work is a love of surrealism, a questioning of reality, photographic conventions and humor. She often works in series, which may become short narratives (influenced by film). She loves word plays such as puns, which have entered her imagery.
Her work is held in many corporate and private collections, including the Art Institute of Chicago, the Museum of Contemp;orary Art, the Mary and Lee Block Museum of Art in Evanston, Wellesley College, the Illinois State Musuem, the Taubman Museum of Art and Kemper Insurance.
Awards include the Chicago Society of Artists' Prize, a Polavision Grant (nominated by George Landau (Owen Land), the Illinois State Museum Purchase Prize, (nominated by Don Baum), the Illinois Art Council Prize, and the Distinguished Professor Award for excellence in teaching from Truman College, among others.
Her work is currently represented by Printworks Gallery, Chicago.
printworkschicago.com
Image: "Self-Portrait" Recently exhibited in FACE FORWARD at Printworks Gallery, Chicago.